Puppies and Started German Wirehair Pointers
Our next litters will be around March and again in April, 2023. If you would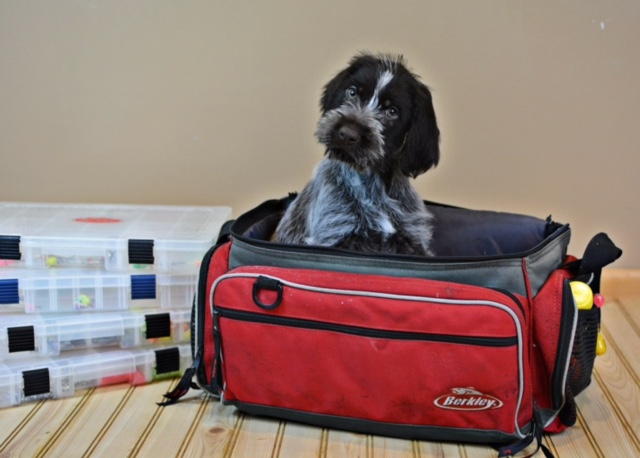 like to be on the waiting list for the next litter, please contact us. We always reserve the right to keep any puppy from any litter.
We register all of our puppies with AKC. The first set of puppy shots are given prior to leaving for new homes. Beginning Jan. 1, 2023 all puppies are 1,500.00 each, there is a $200.00 deposit required for down payment which holds your spot in the litter. This is non-refundable unless we do not have a puppy for you from that litter. You have the option of us returning your deposit or move up to the next litter.

We do ship puppies using Delta Airlines Cargo. The buyer is responsible for shipping crate and the health inspection of the pup along with shipping costs. The overall package is usually around $400.00 depending on the location.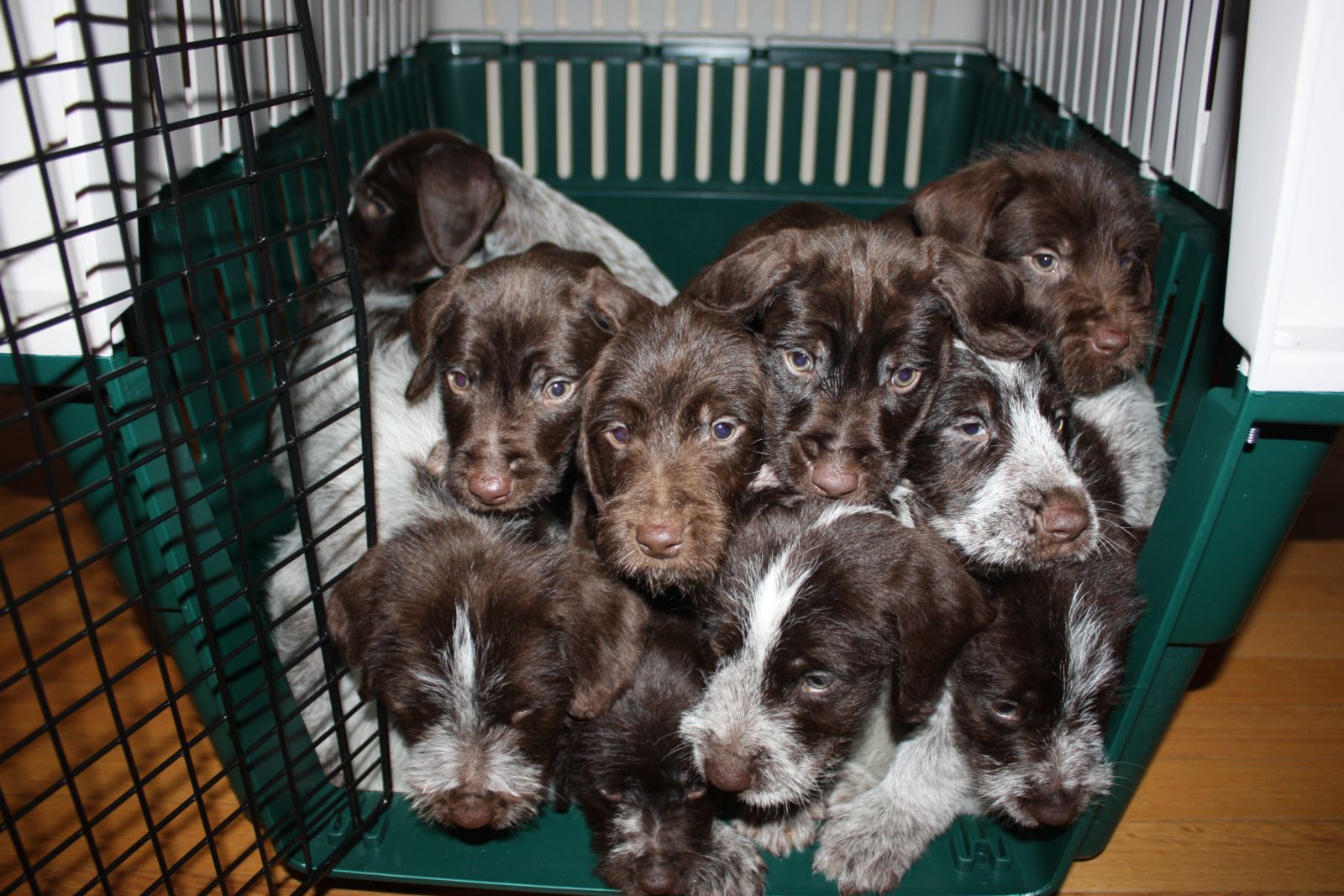 The puppy cannot be shipped until 8 weeks of age due to airline regulations. We have shipped numerous puppies and have never experienced any difficulties.

We remove the dew claws and dock tails at 3 or 4 days after birth. We offer a 2 year health guarantee on all puppies. This includes hips and eyes. Documentation must be provided by your veterinarian in order to have your pup replaced, which will be done as soon as the next litter is available or there is an agreement by both seller and customer on another litter.